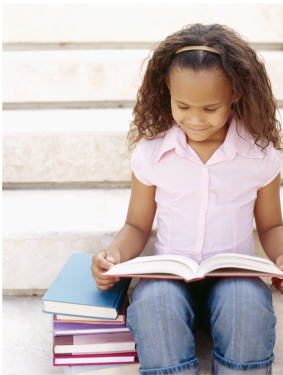 My Child's First Visit to the Library
We are so very happy you are preparing to bring your little one to the library! To make the experience enjoyable for all, here are some helpful tips to guide you in preparing your little one for the library.
Make sure your child has eaten and had their nap prior to your visit. Your little one will enjoy the library much more if they are ready to absorb all the wonderful books and other exciting things they will experience at the library.
Check online to see what programs will be going on at your library. You may want to bring your child to a storytime to experience the excitement of books with our staff. Depending on how your little one feels about crowds, you may also choose to bring your child at a time when there are no programs as there would be less of a crowd.
What is expected of you at the library: In order for the library to maintain a fun and positive environment, we encourage you to read the library rules and abide by them. We ask that if your little one makes a mess of any sort, you bring it to the staff's attention and help to clean it up. We expect you to keep your little one with you at all times for the safety of everybody.
What you can expect from us: Library staff will welcome you with a smile and are willing to help you find books. If it is your first visit, we are happy to show you around (upon availability of extra staff). Ask us about our programs, we are eager to explain our program selections to you. We are always willing to answer your questions.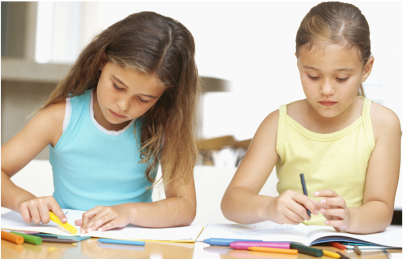 Library cards for the little ones
If you would like to get a library card for your little one, there is some information you should know first. Each library card is to be used by the card holder only, we highly discourage using someone else's card to checkout materials, use the computer or purchase items at the library. With that said, it IS acceptable for a parent to check out books for their little one with their card, as the parent is responsible for the books they are reading to their child. If you want your child to have their own library card, you will need to provide us with the same information you provided to get your library card: both a photo ID that has your current address printed on it or a photo ID and a piece of mail with your name and current address on it. If you have these items and are ready to sign up for your card, please ask library staff and we will assist you in registering your card online.
Library Rules
Food and Drink (other than a bottle of water with a lid) are not allowed into our libraries. We know little ones like to munch, so we ask that if your child needs a snack, please take them outside to let them eat and drink and bring them back in when they are ready to return.
Lowered voices are expected in the library. It never fails when you come to the library, your little one may be really excited and want to shout about all the excited things they see or they may be ready for a nap and therefore cranky and irritable. In these instances, please help us keep the library's noise level down by helping your child to speak in a low voice while in the library. If they are crying and screaming, please take them outside until they are able to calm down, as do not want to disturb others who may be studying, reading or taking tests in the library.
Shoes and shirts are to be worn at all times in the library. The library rule of thumb is if they are able to walk (even if they are currently being carried) they need to have their shoes on. This rule is not only one that is applied to all patrons coming to the library, but is also to protect the feet of your little one as we don't want them to drop a book on their toes by mistake.
Little ones need to remain with their adults at all times. If you choose to use a computer while at the library, your little one will need to remain near you during the whole time you are at that computer. This is important as the library is a public place and we want to ensure the safety of your child but need your help.